Criminal Defense at Hanse Strafrecht
The German criminal court system is based on the belief that a defendant is presumed innocent until proven guilty. Needless to say, this does not always reflect the reality of prosecution. When a defendant is indicted or even arrested, he or she awaits an impending maze of legal processing and a frazzling fight to avoid a conviction or jail time.
We understand that being a subject to prosecution as a non-native speaker of the German language can elicit heavy apprehension. Hanse Strafrecht has a team of renowned German Criminal defence Attorneys who will protect your rights as a defendant at every stage of the prosecution and walk you through the process while assisting you to comprehend the course of action.
Our primary objective is to serve our clients as their trustworthy legal consultants during this time of hardship and receive the best legal defence as possible. We try to achieve the best possible outcome given each individual case.
To begin fighting your charges, call Hanse Strafrecht and schedule a case evaluation with one of our criminal defence attorneys. As professional criminal defence lawyers we provide discrete, prejudice-free and skillful advice at an affordable rate.
Your case is our case. Call us today.
You can reach us by calling
International: +49 40 44 55 66
In Germany: 040 44 55 66
or send an email to:
info@hanse-strafrecht.de
"Meet the Lawyers"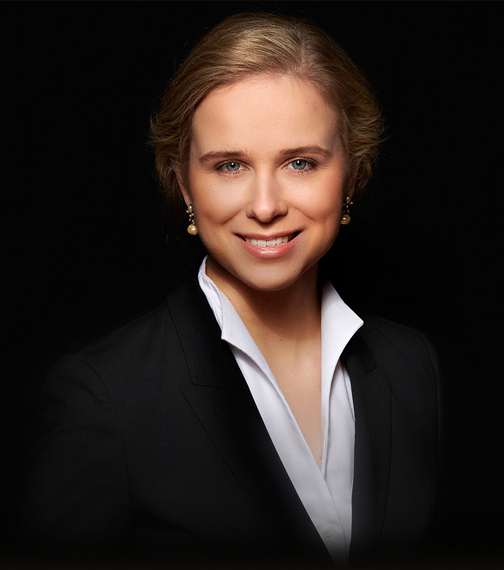 Virginia Elisabeth Heik was born and raised in Hamburg. She attended the International School of Hamburg where she obtained an International Baccalaureate (IB). She spent her freshman year at St. Anne's Beldfield School in Charlottesville, Virginia (USA) and has also worked and lived in France (Paris) and Russia (St. Petersburg and Moscow). Mrs. Heik went to the University of Hamburg where she received the first state examination and continued her legal career as a clerk in Schwerin (Mecklenburg-Vorpommern) which is also where she was admitted to the bar. Due to her passion for criminal law, Mrs. Heik has founded the law firm "Hanse Strafrecht" (which translates to hanseatic criminal law) in the heart of Hamburg, where she counsels her clients exclusively in this complex area of law.
Charlotte Caroline Elger-Günther was born in Hamburg. She attended Theodor-Heuss-Schule in Pinneberg, Schleswig-Holstein. After obtaining the Abitur (general higher education entrance qualification) she moved back to Hamburg and studied law at the University of Hamburg. Already at this point she discovered her affection for criminal law. After having successfully taken the first state examination she worked in a law firm specified in migration law until she began her legal clerkship in Hamburg. After having received the second state examination she gained her admission to the Bar in Hamburg as well. In 2022 she joined Attorney at law Virginia Heik at Hanse Strafrecht where she exclusively practices criminal law.
Payment
In Germany the lawyer can choose whether he bills through the Rechtsanwaltsvergütungsgesetz RVG (German code regarding the lawyer's compensation) or to make a contract with the client about a fair payment. Hanse Strafrecht chose the second alternative. This is why: the billing through RVG often does not compensate for the effort which is necessary for the individual case because the RVG defines static fees. Big lawsuits, for example corporate crimes come with a large amount of files and documents. The lawyer who bills through RVG probably will not put as much effort in the defense of the case as the lawyer who made an individual contract about the payment with his client.
The great advantage of a fee agreement lies in the fact that we can fully concentrate on your case, plan with enough preparation time, therefore see chances in the proceedings and reach for the best achievable aim.
After making a fee agreement with you we will charge you with an advance payment in respect of securing our work.
In case of a verdict not guilty the state bears the expenses of the formerly accused person, but only after RVG. The client has to pay only the financial difference to the fee agreement.